Barefoot Care
Natural Hoof Care
Be Quick Horseshoeing offers natural hoof care and hoof boots as an option for your horse. Hoof boots which protect the soles of the feet until the horse has time to heal and build up callouses, though hoof boots, especially when not properly fitted and used, can cause hoof damage as well. Please see below for more information regarding barefoot care and hoof boots.
Natural hoof care is the practice of keeping horses so that their hooves are worn down naturally and so do not suffer overgrowth, splitting and other disorders. Horseshoes are not used but domesticated horses may still require trimming, exercise and other measures to maintain a natural shape and degree of wear.
Within the natural hoof care philosophy, the term Barefoot horses refers to horses which are kept barefoot full time, as opposed to horses who are fitted with horse shoes. The hooves of barefoot horses are trimmed with special consideration to a barefoot lifestyle. The barefoot horse movement advocates a generalized use of barefoot horses, both in non-competitive and competitive riding, often coupled with a more natural approach to horse care. Keeping horses barefoot is seen in many parts of the world, including South America, Mongolia and other industrialized and non-industrialized cultures.
Benefits of Natural Foot Care
While horses have been used without shoes throughout history, the benefits of keeping horses barefoot has recently enjoyed increased popularity. Not only does the horse benefit with a healthier hoof in some cases and less expensive to keep a horse barefoot. As the health and movement benefits of barefooting have become more apparent in horses that have completed transition, horses are being competed barefoot in various sports (including dressage, show jumping, flat racing, steeplechase racing, trail riding and endurance riding).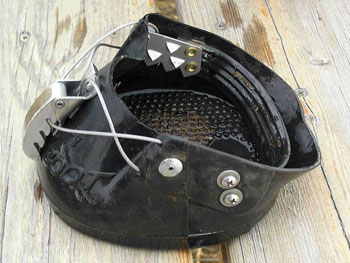 Hoof Boots
Hoof Boots Benefits:
Hoof Boots are most commonly seen as a substitute for horseshoes, either as a backup for a thrown shoe when a farrier is not available, or as a temporary form of additional protection to a barefoot horse that may be subjected to conditions that its unshod hooves are not able to handle without damage. Horse boots are particularly popular for trail riding and endurance riding, though are also sometimes seen on horses in parades and on police horses who have to work on hard pavement. They may also be used when transitioning a horse from shod to unshod riding, or carried during a ride in case a horse throws a shoe.
The other major use of horse boots is for veterinary medicine. If a horse has a puncture wound in the hoof or a bruise to the sole, the boot provides protection to the wound or injury, increases the cleanliness of the area, and may at times be used to keep a poultice or other medication in contact with the hoof. They are also very useful for protection of the hooves of horses who cannot for some reason wear horseshoes, such as a horse that has lost a large chunk of the hoof wall due to disease or injury. In some cases, horses with laminitis also respond well to the protection of hoof boots while their hooves recover.
As a general rule, hoof boots are not kept on horses full time, rather they are put on and taken off as needed. Riding horses have their boots removed daily at the end of the ride, though they may be kept on for a couple of days without harm if properly adjusted and watched carefully for rubs and slippage. In the case of horses with injuries, they may be kept on for longer periods of time, but need to be periodically removed, cleaned, and the horse checked for rubbing or unusual abrasions, after which the boot may be replaced.
Give Be Quick Horseshoeing a call (970)568-3113 for more questions regarding barefoot care, hoof boots or to schedule your farrier consultation today!

Be Quick Horseshoeing, Inc. farrier service area includes Fort Collins, Loveland, Windsor, Berthoud, Longmont and surrounding Northern Colorado towns.