Horseshoe Fit Plates, Geier Gloves, Halters & More For Sale
Be Quick Horseshoeing, Inc. in Fort Collins
Be Quick Horseshoeing carries many equine related supplies including our new horseshoe fit plates, Geier gloves, halters, leads, and farrier supplies in Colorado. We ship to all states and can take your order through our shopping cart on-line, or call (970) 568-3113 if you prefer to order over the phone with credit or debit card. If you have any questions regarding an item on our website please give us a call (970) 568-3113 or Contact Us.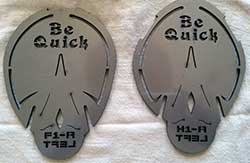 Horseshoe Fit Plate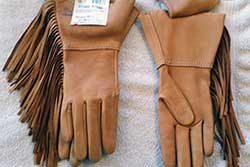 Geier Gloves
For Sale Links

New!

Horseshoe Fit Plates
Right and left, front and hind laser cut stainless steel

New!

Geier Gloves
We have a variety of styles and colors!
Halters & Leads
Hand-braided parachute cord Halters and Leads!
Horses in Colorado For Sale
Horses around the Colorado Area for sale. If you would like to advertise your horse on our website, please Contact Us for information.
Farrier Supplies
Be Quick Horseshoeing has many farrier supplies available. Please give us a call if you don't see something list on the website, we probably have it!

New!

Beading by Val
Hand crafted, one of a kind beaded jewelry pieces created by Val Hall of Be Quick Horseshoeing.
Make a Payment
Purchase products from Be Quick Horseshoeing, Inc. securely through PayPal.
For any questions concerning our products, horses for sale, or farrier supplies please Contact Us or give us a call (970)568-3113.

Be Quick Horseshoeing, Inc. farrier service area includes Fort Collins, Loveland, Windsor, Berthoud, Longmont and surrounding Northern Colorado towns.