Weanling Program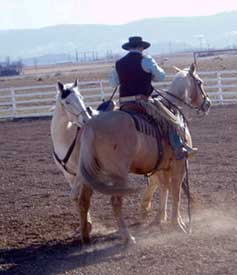 When it comes time to wean your little ones, bring them to us. We will halter train them, teach them to lead correctly, and teach them to load in a horse trailer calmly and properly.
They will be turned out daily, so that they can have the opportunity to interact with other horses. Adequate turn out will help ensure they have a fresh mind.
You can contact us and talk directly with one of our trainers to review services and lesson plans designed specifically for you and your horse.
Don't delay! Contact Us if you have questions regarding any services offered through Be Quick Horseshoeing or Be Line Equestrian Center!
Appointments may be scheduled by calling our office Monday through Friday 9 AM to 5 PM (970) 568-3113.

Be Quick Horseshoeing, Inc. farrier service area includes Fort Collins, Loveland, Windsor, Berthoud, Longmont and surrounding Northern Colorado towns.